Welcome to
Terovania
Game- & Software-Development
You found your way to the Terovania website.
We are a small software company with a passion for video games and web development.
We're glad you're here.

This is Terovania
Terovania GbR is a software and webhosting company.
Our specialization lies in the creation of innovative websites and video games.
We develop web- and software solutions for all industry sectors.
Learn
We provide our employees with all the necessary tools and create a familiar environment that encourages personal and professional growth.
Create
We do our best to analyze the challenges our customers face  and develop solutions that fit their needs.
Innovate
We develop innovative websites, video games and other digital products, which improve our customers everyday life by making it easier, stress-free and  more entertaining.
Innovative Software- and Web-Solutions with
Terovania focuses on people's information and entertainment needs to create innovative websites, computer games and other digital products that make our customers' lives easier, less stressful and more entertaining. We combine creativity and technological know-how. We keep our finger on the pulse of time and rely on the latest technology standards. We want to inspire and enrich people with our products.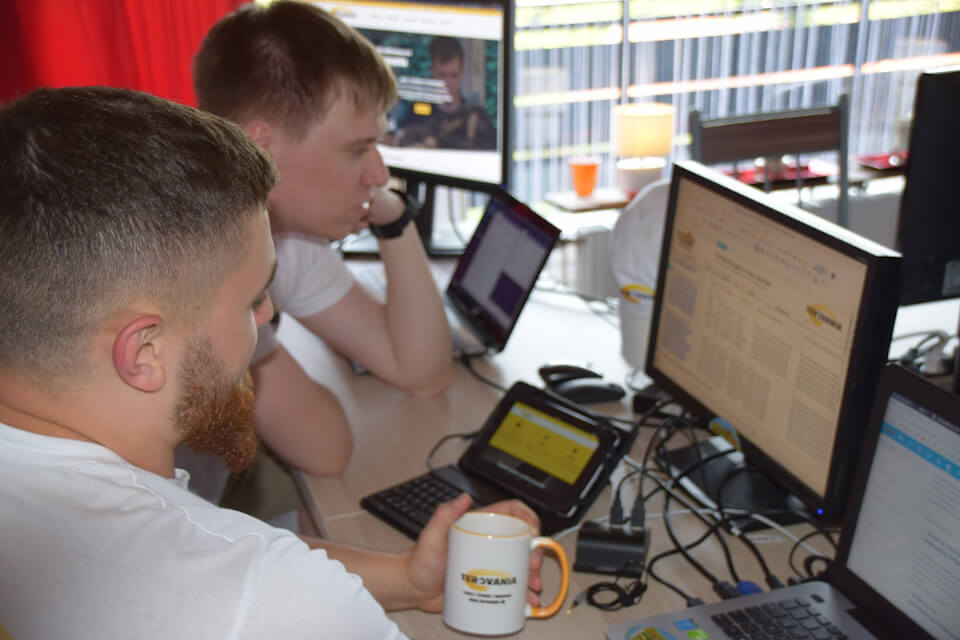 Why Terovania?
Because we love, what we do.
We aim to inspire and enrich people's lives with our products.
We offer a place where creative and technology enthusiastic minds are able to develop their talents by creating video games, websites or apps. Letting imagination become reality.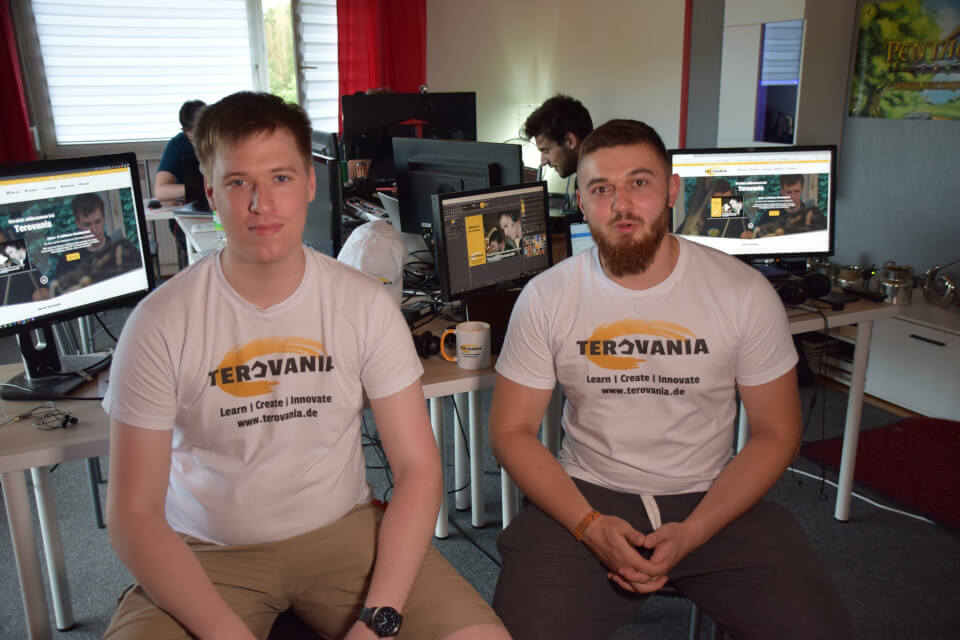 Our mission
Our mission is to connect people all over the world and improve their quality of life. Everything we create makes the world prettier and less complex.
What drives us
Because we enjoy inspiring people with our thoughts and stories. It doesn't matter if it's a game or a website. Every product we make tells its own story.
From the creation of simple websites to the conception and implementation of extensive online portals along with web hosting and analysis.
Websites
We implement creative and responsive websites for small and medium enterprises, clubs and organisations. With our expertise in the area of web design and web development every company can have it's own personalised and professional web presence.
Web-Analytics
A website is never final, it needs constant attention and refinement. During this process it is extremely important to analyze the behavior of your target audience. We use tried and tested tools like Google Analytics to visualize user behavior and use the acquired knowledge for continuous development.
Webhosting
One thing that is often (overlooked)/underestimated when creating a website is the impact of choosing the right web host. Availability, reliability and loading times are factors that greatly influence the success of a website. We value sustainability, so we use the award-winning provider netcup, that provides cutting-edge hosting technology paired with 100% green power.
Marketing
One challenge small and medium enterprises face is marketing. In a globalized world, the surge in competition is making it increasingly important for small companies in particular to stay on the pulse of time. We help local service providers and merchants to stay relevant and accessible for their target audiences.
These companies trust in Terovania
Our customers & business partners
Terovania is not only a competent and customer oriented service provider but furthermore a forge for its own innovative products. The palette reaching from video games to comparison portals.
Pentaquin
Terovania's roots lie in Pentaquin. A recreational project, started by ambitious students who wanted to create their own video games, which lead to the founding of Terovania in early 2018.
Webhosting-Erfahrungen
Our experience and comparison portal for web hosting tariffs, garnished with beginner-friendly tips and tricks, special offers and vouchers on the subject of web hosting. Currently, it's available in German language only.
Contact us
Are you interested in one of our services or in a joint project with us? We are looking forward to your message and to the dialogue during a free consultation.
All contents of this site, in particular texts, photographs and graphics are subject to German copyright law and are the intellectual property of Terovania GbR or its respective authors. Unauthorized duplication is not permitted. All rights, including reproduction, publication, editing and translation, are reserved. Our offer is intended exclusively for entrepreneurs, freelancers and self-employed traders.
All trademarks, brand names, product names, trade names or logos used or mentioned on these pages are the property of their respective owners. Owners of rights are free to revoke use at any time.